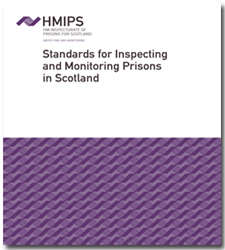 Our programme of regular inspections is informed by an assessment of risk and requirement.  We continue to conduct inspections of prisons and court custody units and undertake return visits where necessary.
We will also conduct unannounced inspections as required.
Our prison inspection teams comprise HMIPS staff, and subject experts from other organisations including inspectors from the Care Inspectorate, Education Scotland, Healthcare Improvement Scotland as well as staff from the Scottish Prison Service and the Children and Young People's Commissioner Scotland.